Mission
To infinity and beyond
Our mission is to create and promote unbelievably tasty plant-based food that's better for people and the planet. Pizza seemed like a good place to start.

Our purpose is to get plant-based food into the hands (and mouths) of as many people as possible. We're here to help everyone understand the impact food choices have on our planet, making it easier for us all to eat and live more sustainably.

Our vision is to be the number one vegan pizza brand in Europe, helping millions of people eat and live more sustainably without sacrificing their favourite food.
Mike's Story
Mike's been vegan since the 80s, long before it was cool and waaaay before every coffee shop sold lattes made with plant-based milk. There weren't many vegan cookbooks around either, so he had to learn to cook cracking plant-based dishes on his own. And he got pretty damn good at it (even starting a couple of veggie restaurants), making it his mission to prove to his family that you could be vegan and not miss out on great taste and flavours.

You could say he's a bona fide trailblazer. And yes, those are his exact words.
Joe's story
Joe followed in his dad's footsteps from a young age, going vegetarian at just 10 years old. He finally committed to full-blown veganism back in 2014 (around the time the two started making plant-based pizzas more often. Coincidence?)

Mike brings the experience and Joe brings the enthusiasm and the cool (again, his words).
2014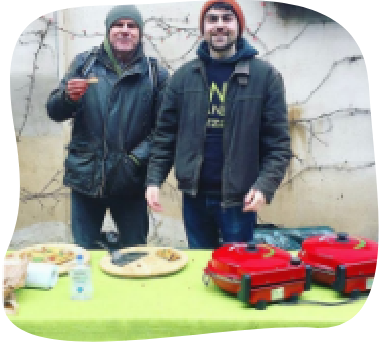 2014
How it all started
Mike and Joe started making their own plant-based pizzas at home, experimenting with ingredients and plant-based cheezes.
2016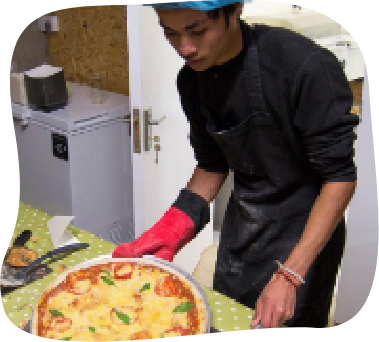 2016
From the garage
Mike & Joe noticed that plant-based frozen pizzas just weren't up to scratch. Wanting to create a go-to plant-based alternative to their much-loved freezer staple, they started One Planet Pizza from Mike's garage using their family recipe.
2017
2017
Crowdfunding
Our local success led us to become the UK's first plant-based business to crowdfund, reaching our goal thanks to investors from all over Europe.
2018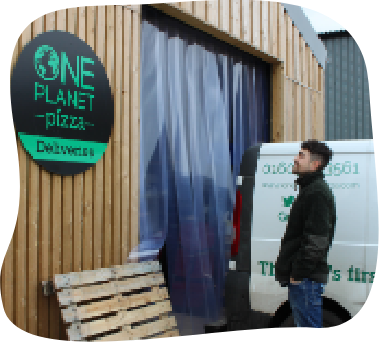 2018
New kitchen space
Mike and Joe gave Mike his garage back, and moved into a kitchen space in their hometown of Norwich, where they produce over 500 pizzas per day.
2019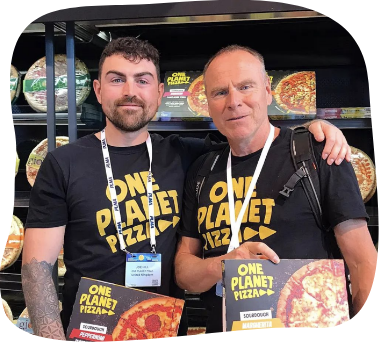 2019
Stocked across the UK
One Planet Pizza lands at Ocado, The Vegan Kind, and over 500 independent stores around the UK.
2020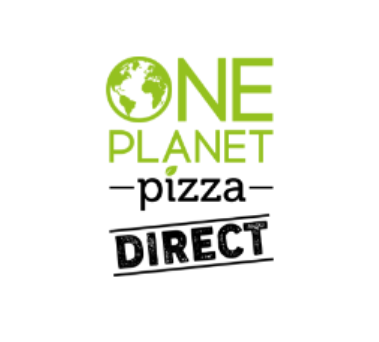 2020
Online store goes live
One Planet Pizza Direct goes live – sending personalised deliveries of doughy goodness to pizza fiends across the UK.
2021
2021
Award winning
Winner of the Favourite Vegan Ready Meal at the VegFest UK Awards 2021. #VegfestUKAwards2021
2022
2022
Asda launch
We made history by launching into 60 ASDA stores as part of their first ever incubator scheme supporting sustainable brands.
2023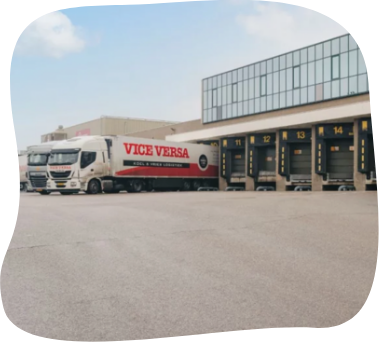 2023
Moving overseas
To keep up with growing demand we make the big decision to move our manufacturing out to a large pizza factory in the Netherlands.
2023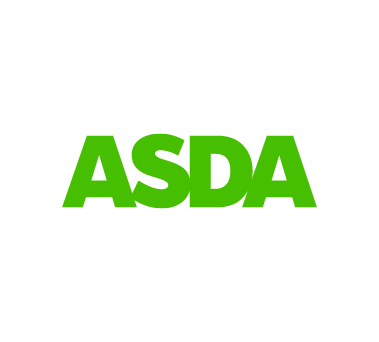 2023
400 stores nationwide
With growing demand for our Peppernomi pizza, we rollout into 400 Asda stores across the country!